Good companies in good company®
The new era 
of PI Insurance 
is here
Welcome to the pioneering PI Insurance solution designed to safeguard and empower conscientious financial intermediaries.
Insurance
PII. Reimagined.
We understand the way you do business is constantly evolving. It's time your PI insurance did too. We've reimagined PI Insurance from the ground up, carefully creating a revolutionary new PI service tailored specifically for conscientious Financial Advisers and Planners.

That's why we've developed a personalised approach that accurately reflects your individual risk. Our revolutionary & dynamic rating model means premiums are based on your good work, not industry averages. And our BareRock Club rewards your commitment to robust, client-centric processes with recognition and fairer rates.
Claims
Proactive complaint handling
We understand it can be difficult to receive a complaint, but if you do, we're here to support you through the process in a truly collaborative way. BareRock Claims is structured to work proactively alongside you as your supportive advocate, helping to guide you to a positive, timely client resolution. We're here to give you support when you need it the most.
Risk Management
Intelligent risk assessment
Our mission is to disentangle the risk management process. We help you analyse and de-risk your organisation to give you a fairer, intelligent and more personalised alternative to legacy providers. Our specialists have developed cutting edge tools that will put you back in the driver's seat and enable you to gain access to PI insurance.
it's time
your premium is based on your company's good practice, not industry averages
We've developed a revolutionary and dynamic rating model that's better suited to good advice businesses. It places more emphasis on your company's processes and less on what the rest of the market's doing, meaning your premium more closely reflects the good work you do.
it's time
for intuitive PII applications & renewals
A revolutionary insurance product calls for a revolutionary application process. We've developed an entirely digital application form so you can apply for and manage your policy online. Gone are the days of supplying numerous supporting documents to help give context to your business activities, our expertly designed online application asks you the right questions while feeling easy to complete. BareRock offers digital efficiency with a human touch.
it's time
you have comfort in the knowledge you're safeguarded alongside other like-minded firms
Just as you have robust processes in your business, we have robust processes in BareRock to make sure the firms we insure can show they're delivering good outcomes for their clients. This is delivered via the in-depth checks throughout the application process, through to BareRock Risk Management working with firms to support and guide them through their activities. If you're insured via BareRock, you can rest assured you're in good company with like-minded firms.
Good Companies Head Quarters:
Working in partnership with best-in-class adviser tools
How our partners help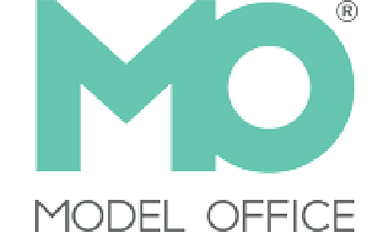 We're on a mission to create a healthy new ecosystem for forward-thinking financial intermediaries